Fabian has worked with players of all levels, passing on his expansive knowledge and skills.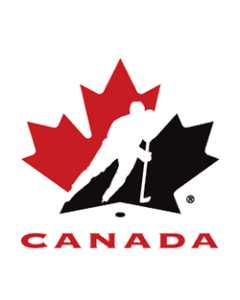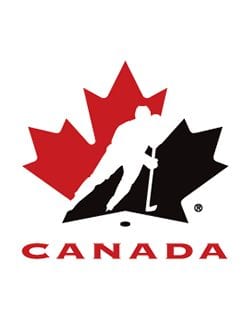 I had the pleasure of coaching Fabian Joseph with the 1992 Winter Olympic team. Fabian had a fantastic work ethic combined with a great love for playing the game. He made a terrific contribution to our 1992 Olympic Silver Medal team.
Fabian has played and coached at the top levels of the game and this experience makes him a knowledgeable mentor and teacher of the game. I can think of no one more capable than Fabian in providing players and coaches with excellent mentorship. A 2 time Olympic silver medalist is a real credit to this amazing gentleman. He has knowledge and expertise that is a great resource for others to access.
Dave King, Olympic and NHL coach
Former captain at Dalhousie University under Fabian's guidance, Chis Stanley, who is now coaching professionally in Germany.
"Fabian was one of my best and favourite coaches. His personality and knowledge of the game made it easy to battle for him and my teammates and helped me develop so much as a player. His leadership on and off the ice is the biggest thing that I learned from him, it helped me evolve as a player and person and led me in my own roles as captain and now as a coach.
Going to Dalhousie and playing for Fabian was one of the best decisions I have ever made in my life." – Chris Stanley, GM/Coach Rostocker Piranhas, Germany Elite League (OBL)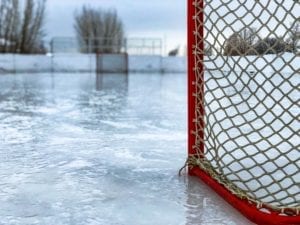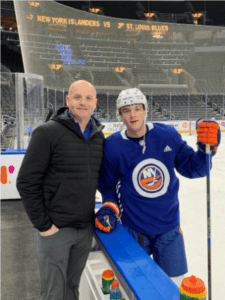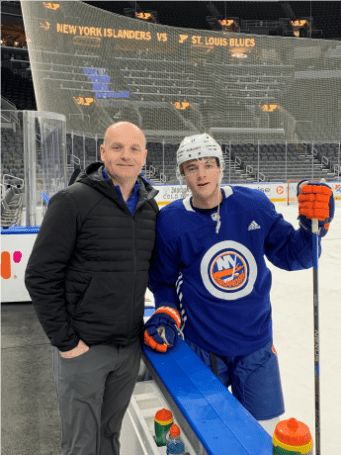 Noah was a 1st round draft choice by the NY Islanders and plays in NHL.
"My son Noah had the pleasure of working with Fabian when he was younger and contributed to his development as a hockey player.
It was clear from the start on and off the ice that Fabian loves the game of hockey his knowledge, passion, and enthusiasm instil a great learning environment with his players.
Whether it was a practice or a game, Fabian was a great coach emphasizing fun, hard work, and striving to be your best.
His preparation for practices and games was second to none, well-organized, purposefully, and delivered promptly with the emphasis on fostering player's development.
It was a pleasure to work with Fabian." – Father of Noah Dobson
Ethan was a Memorial Cup Champion with Bathurst Titan of the QMJHL and current player with STFX University.
"I had the pleasure of meeting Fabian Joseph about fifteen years ago. I knew who he was from publicity about his hockey career but had not met until we had young boys in elite hockey. Fabian is a very personable and approachable gentleman. While balancing himself coaching at the major junior level, he maintained coaching involvement in a minor elite hockey programs where I grew to know him as an awesome mentor for those young men. He worked with young men at a variety of ages and got results and respect while maintaining a very positive environment. He is a coach that at game time is able to take the business out of hockey. Fabian puts great effort into getting to know all people in his surroundings at a personal level, he is talented at determining the best way to get results from different people or players." – Kent Crossman, Father of Ethan Crossman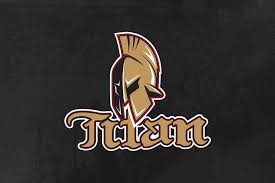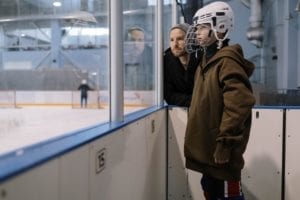 Derek played in QMJHL for 4 years before joining the team at Dalhousie University.
"Fabian Joseph, as a leader in developing hockey players, consistently demonstrated an ability to mould an individual player's natural connection with the sport and evolve it to a lifelong passion for development and dedication to the game. Derek's time with Fabian captured this – cementing a path to personal development within the sport. From youth hockey to packed QMJHL arena's Fabian was a glue within my son's journey. #11 to #8" – Paul Gentile, Father of Derek Gentile
Former captain at Dalhousie University under Fabian's guidance, Marty Johnston, who is now coaching professionally in the AHL.
"I first met Fabian in my 2nd year at Dalhousie University. I feel privileged to have learned so much in terms of skill development as a player but more importantly the lessons he provided me in terms of leadership.
The wide array of knowledge based on his vast playing and coaching experience was evident. I continued to lean on Fabian for advice after leaving Dalhousie as a player and I continue to do so now as a coach. I have always felt that after our conversations I am focused on my challenge and energized by the fresh perspective he provides.
I think that Fabian would be a great resource for any player or coach looking to improve their skill set." – Marty Johnston, Assistant Coach, Manitoba Moose (AHL)
Former #11 at Dalhousie University under Fabian's guidance, Dominic Noël.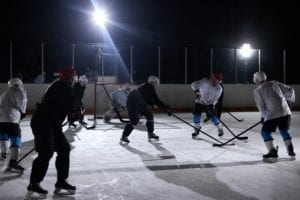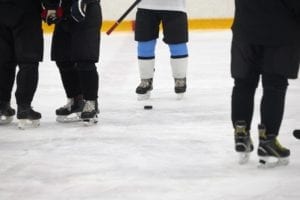 Former #11 at Dalhousie University under Fabian's guidance, Dominic Noël.
"Fabian had the greatest impact on my career while playing for him for three years at Dalhousie University, I wished he had coached me earlier in my career! As a player, he truly cared about my development on the ice by sharing his extensive experiences based on his remarkable playing career. However, what differentiated Fabian is that he cared for you as a person off the ice and not just the hockey player. As a player, I always appreciated his honest and fair approach knowing he had your best interest at heart on and off the ice. A great communicator, Fabian would tell me straight up what I needed to hear rather than what I wanted to hear! My experiences playing for him and his brother Blair in Cape Breton truly made a difference in my hockey career and most importantly as a person." – Dominic Noël